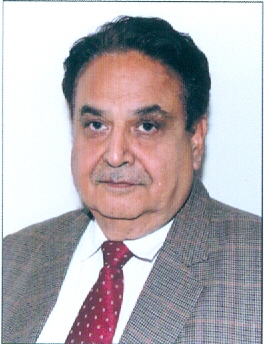 Recently Mody University appointed Mr. Ajit Mangar as Founding Dean of the College of Architecture and Design. Mr. Mangar comes to Mody University from Arvindbhai Patel Institute of Environmental Design (APIED), VallabhVidyanagar, Gujarat, where he was serving as the Director (Academic) since January 2012.  At APIED, he was responsible for the D.C. Patel School of Architecture, H.M. Patel School of Interior Design, and Bhikaka Centre for Human Settlements.
Mr. Mangar brings extensive academic experience to Mody University. In addition to APIED, he has served the School of Architecture and Building, PNG University of Technology as Lecturer, Senior Lecturer, and Acting Head of Department (1977-87), Lecturer at University of Canberra, Australia (1989) and Visiting Lecturer at The University of Queensland, Australia.
Before moving to India and joining APIED, Mr. Mangar worked as an Architect in many different capacities in Australia and Papua New Guinea (PNG). Some of his key positions include Senior Consultants, Frame Work Architects, PNG (2010-11), Project Development Consultant, Brisbane (1993 -2010), and Partner, Habtech Architects, Brisbane (1990-92).  From 1993-2010, Mr. Mangar practiced as an independent architect. In addition, as an Architect, he has worked with Urban Systems Corporation, Sydney, National Housing Commission, PNG, B.V. Doshi& Joseph Allen Stien Architects, Ahmadabad, and VastuShilpa, (B.V. Doshi, Architect), Ahmadabad.
Mr. Mangar has been actively engaged in a variety of professional activities in architecture and has made presentations at many conferences and workshops. Currently, he serves on the Board of Studies of Architecture and Design, Indus University, Ahmadabad and academic advisor to School of Architecture, LaxmiVidyapith, Vapi, Gujarat.
Mr. Mangar has built a strong relationship with heritage properties in 'Shekhawati' region where he has sent a large group of Architecture and Interior Design students from APIED for documentation of important buildings.  He expects to build upon these relationships to develop a unique architecture program at Mody University, consistent with our vision ofusing the campus as a Living and Learning Laboratory and taking advantage of our state – Rajasthan: A Beautiful Landscape of Architecture. Mr. Mangar will be developing a program in Interior Design in addition to the degree programof B. Arch., the proposal for which has already been submitted to the Council of Architecture, India.