10th October is celebrated as World Mental Health Day by Mental Health professionals,
practitioners, students and scholars all across the world.
Understanding the need to create mental health awareness and break the stigma attached to
mental health, Mody University observed the World Mental Health Day on 10th October, 2019.
The event was organised by the Department of Psychology under the School of Liberal Arts and
Sciences (SLAS). The event was open to all University students.
A full day Workshop was organised from 10:00 am to 6:00 pm. The first half from 10:00 am to
1:00 pm included discussions, talks and lectures by Faculty members and students. Dean –
SLAS, Professor Atul Kumar asserted the importance of mental health for all age groups and
encouraged students to 'be kind to their mind.' He shared that no matter what, there is always
hope and there is a silver lining behind every cloud. HOD of Liberal Arts Dr. AS Rao shared
wisdom from ancient Indian lifestyle that helped people lead more fulfilling lives in the earlier
generations and how technological advancements and individualistic life settings have
contributed to greater challenges in the realm of mental health. HOD of BioSciences Dr. RS
Chundawat highlighted the staggering reality of suicide cases among young people and
sensitised students to value themselves before losing all hope.
The Workshop included 3 sessions by faculty from the Department of Psychology. The first
session on 'Mental Health Stigma, Government Policies and Support' administered by Ms.
Monika Shekhawat provided valuable information about mental health policies and aid
provided by the Indian government. She threw light on the social stigma attached with mental
disorders, negative stereotypes held by society against mentally ill patients and how these
attitudes affect them. She also apprised about the main policies and initiatives taken by Indian
government to address the issue of mental health of general population and the efforts taken by
government for creating awareness for mental health. She concluded her session with valuable
information about the support system and help available for the mental health issues.
The second session on 'Mental Health for Millennials' was directed by Ms. Richa Sharma
who asserted the challenges faced by millennials like climate change, terrorism, social
networking and addiction. She shared techniques that students can easily imbibe in their daily
routine, like practicing mindfulness by answering the 5 'Whats'- what do we see, hear, touch,
taste and smell at any moment? Finding answers to these questions helps channelise focus on
the present moment. The session also included relevant examples about leadership, inspiration,
empathy etc.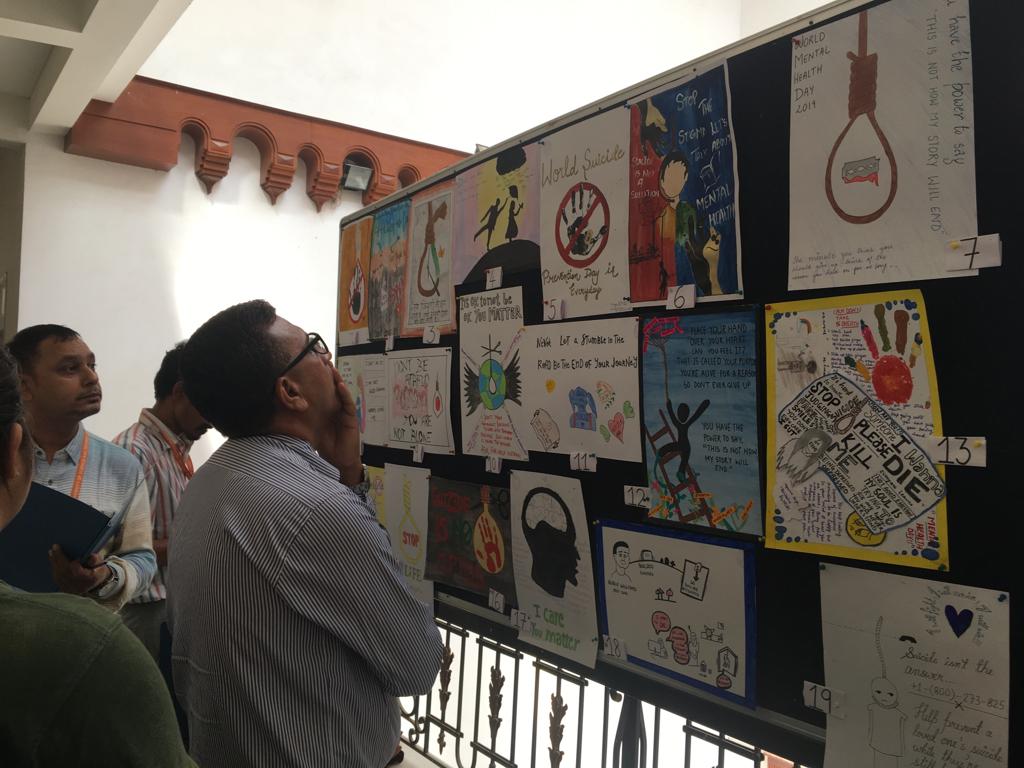 Anecdotes from Jonathan Livingston Seagull and inspiring quotes from celebrated poets were
also shared. Students were also encouraged to use positive affirmations and convert their
negative 'self talk' into positive 'self talk'. Practicing positive affirmations daily at morning or
bedtime for 21 days helps set a ritual and internalise the affirmation for better mental health.
They are simple, positive statements in the present tense that one can affirm to enhance areas
like self confidence, public speaking, relationships, focus, besides many others.
The concluding session on 'Suicide Prevention: Clinical and Alternative Therapies' was
supervised by Dr. Pragati Daga Dujari, who defined youth suicide and the factors that lead
one to commit suicide. Research studies and statistics based on suicide factors were presented
and the differences on male female psyche were comprehensively discussed. She presented
insights about psychotherapies like CBT and DBT that have been proved to be beneficial to
patients.
Besides psychotherapy, a wide range of alternative therapies were also presented which
included art therapy, music therapy, dance therapy, hypnotherapy, yoga and meditation.
Therapies go a long way in helping combat suicidal thoughts and mental health issues in
individuals.
The event witnessed a spectacular musical performance by the third year Psychology
students Miss Tanushree Baruah and Miss Dakmin Giba who performed beautiful
mashup of the song 'Humans' by Christina Perry and 'Inner Demons' by Julia Brennan.
The performance was thoroughly enjoyed by everyone and the song lyrics were highly
relevant on the occasion.
MA Final year student Miss Tanisha shared relevant researches related to common motives and
themes found on suicide notes. She drew attention to the startling statistics of various suicidal
themes.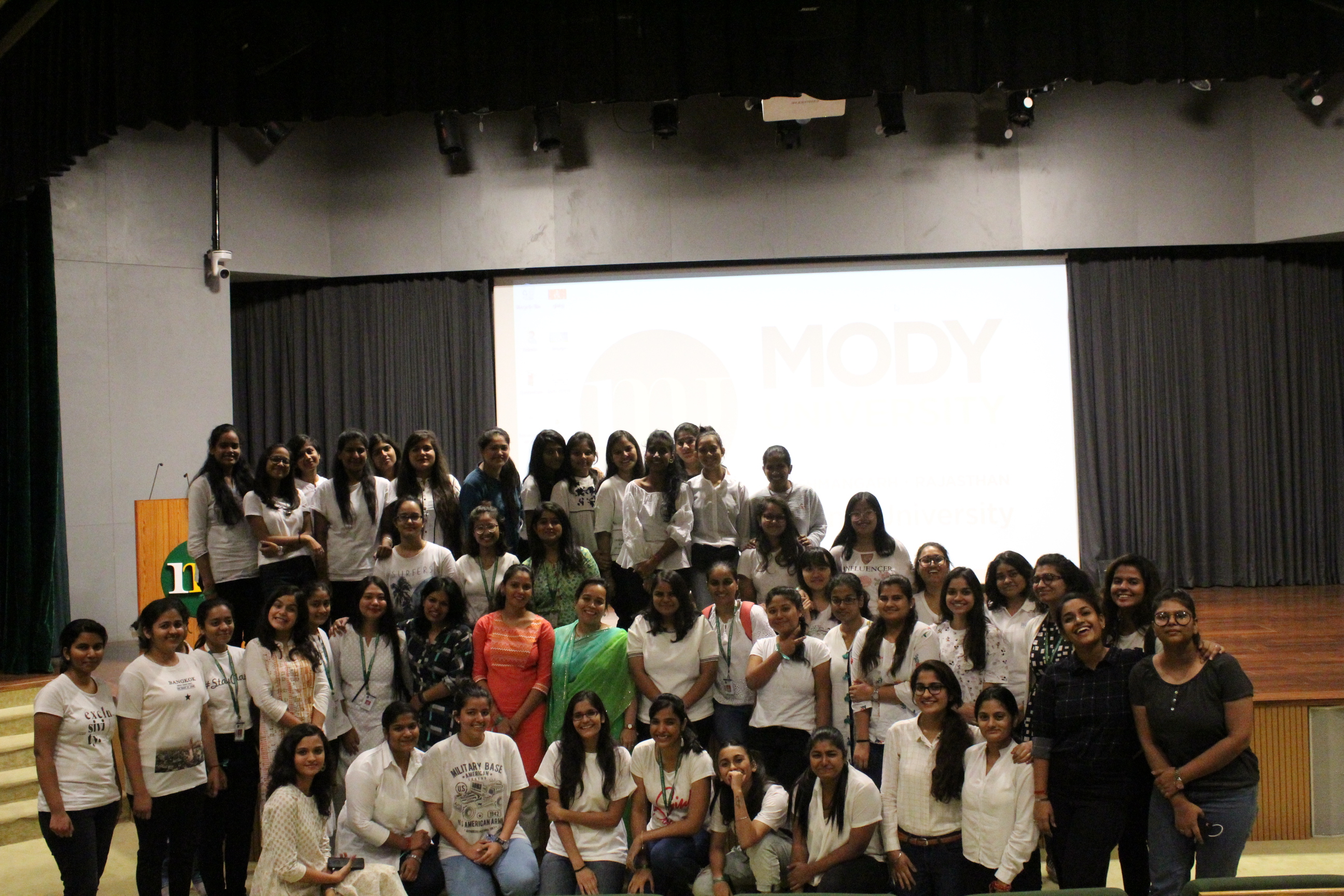 The session also included 2 Parallel sessions of poster making and open mic from 12 noon to
1:30 pm. Poster making competition was conducted on the theme: 'Suicide Prevention' was
conducted in the Second Floor ABB and Open Mic was held at Room number 1, ABB. Both
sessions witnessed huge turnout of enthusiastic participants. Open mic session had students and
faculty members interact with each other and share their thoughts about suicide and turbulences
faced at young age with respect to mental health. Large number of students participated
enthusiastically in the poster making competition and thoroughly enjoyed the therapeutic and
cathartic act of channelising their ideas onto colours and paper. The posters were displayed and
winners of Poster making competitions were awarded with certificates. The winners for Poster
Making Competition were as follows:
Ist – SUMEDHA JAGATRAMKA [BA (Hons) ENGLISH, 2ND YEAR]
IInd – NANDINI KHEMANI [BA (Hons) PSYCHOLOGY,3RD YEAR]
IIIrd – MANSI NAYAK [BFD, 2ND YEAR]
The event successfully concluded with a movie screening of 'Forrest Gump' from 2:30 pm to
6:00 pm in Swami Tansen Sabhagar for all the students. The session was enjoyed by everyone
and followed submission of movie review by the students.
In all, with the support of the students, staff, faculty and administration of the SLAS and
MU, the event was successfully celebrated and helped create awareness related to mental
health and suicide prevention. The event encouraged attendees to commit to their life
goals and purpose, and not think about committing suicide!