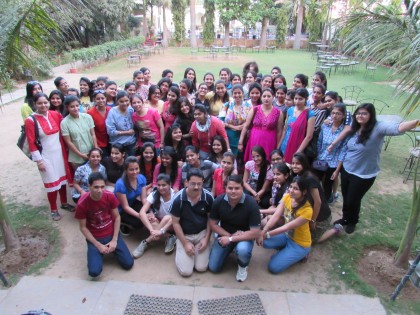 Its a time to go beyond books and spend some time with the nature. Its time to close your eyes and take a deep breath to feel the peace and purity of nature and when you open your eyes you will see the boundless greenery. You can enjoy the music creating with the chirp of birds and the sound of animals. And of course you can give a visit to the tiger habitat. This was what the purpose of the recent visit to Sawai Madhopur – Ranthambore Tiger Sanctuary by the College of Law and Governance.
The Faculty of Law of Mody University of Science and Technology organized a 2days education cum excursion tour in Sawai Madhopur – Ranthambore Tiger Sanctuary, on 6th and 7th April, 2014. They visited various tourist places in Sawai Madhopur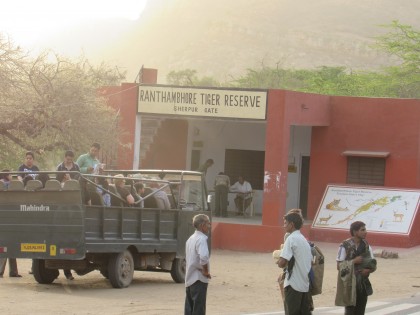 district of southeastern Rajasthan, about 130 km from Jaipur. But the main attraction was Ranthambore National Park, which is a paradise and a treat for every wildlife and nature lover!  Six faculty members were accompanied the students in the journey to experience the essence of nature and explore it. Students and faculty members witnessed various animals like the tigers, deers and myriad kinds of birds in the Tiger sanctuary.
The nature is the biggest institute, believing in this Mody University always encourages exploring the world. The programmes of the University includes 'out of the book' education session like industrial visit, educational tour etc. These kind of practical experiences enhance the knowledge of the students. Moreover, they get a chance to relieve the stress of academic pressure and it boosts up their energy.
The tour proved to be a beautiful experience for the students. They had a firsthand experience of natural environment and understood how the forest is important for the survival of mankind.