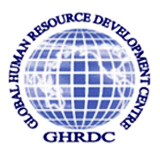 It was indeed a proud moment for Mody University of Science and Technology when College of Engineering and Technology (CET) secured a ranking under "Top Engineering College of Excellence" category according to the survey conducted by the CSR-GHRDC.
GHRDC, a highly research-based organization, is the pioneer in initiating the Survey and Ranking of Engineering College Survey since 2009. This ranking further proves the academic excellence and amenities of the university.
CLICK HERE to see the detailed Overall Ranking Data.
Mody University has also been ranked 3rd among engineering colleges in Rajasthan.
Mody University, besides offering the best industry-oriented curriculum and well-equipped UK imported laboratories for research, the university imparts an education which stays imprinted in your minds. With best placements across the globe and international collaborations, Mody University offers the perfect global exposure to the students.
The CSR-GHRDC ranking puts Mody University in the limelight and also builds a strong and lasting relationship with GHRDC.
The survey results can be seen in Competition Success Review Magazine of July Edition 2014. You can also visit www.ghrdc.org or  http://ghrdc.org/website/EnggSurveyResult2014.html. to check out the results.