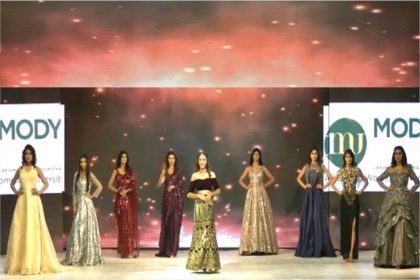 Jodhpur Couture Show 2021 was organized at Marugarh resort, Jodhpur on 8th Feb 2021.
The second event in this series was organized at Shree Ganesham Resort, Bikaner on 21st Feb 2021. Dr. Sukhvir Singh, Ms. Apoorva Agarwal and Ms. Shikha Kapoor faculties of School of Design were involved in this event. In both the events, 20 students of School of Design presented their garments on the ramp along with other reputed designers and entrepreneurs.
The students and faculties interaction with reputed fashion designers, accessories designers, fashion stylist, fashion event managers on the possibilities of future collaborations. Students learned so many new things while working closely with the organizers.