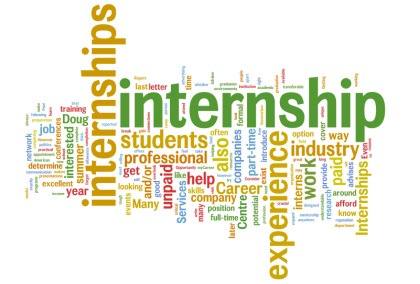 Summer Internship Programme, now popularly known as SIP, is an integral part of the academic curriculum of MBA. For the successful completion of the MBA programme, students are required to complete the SIP. After completion of the 1st year of the programme and before the commencement of the second year of the programme, the students are required to work with an organisation for hands on practical experience. Generally the duration of the SIP is six to eight weeks. In some cases this period may be a little longer, but the duration should not be more than 10 weeks.
This year when SIP season in Faculty of Management Studies of Mody University of Science and Technology came, it was time again for all the management students to screw up the nerves, for their lifetime experience in some leading companies like Bank of Baroda, Axis Bank, ICICI Bank, ONGC, Deloitte, ITC etc.
SIP aims at widening the students' perspective by providing an exposure to real life organisational and environmental situations. This will enable the students to explore the industry and build a relationship with a prospective employer. SIP also provides invaluable knowledge and experience to the students. During the internship, the students have the chance to put whatever they learned in the 1st year of MBA into practice while working on a business plan or trying out a new industry, job function or organisation.
Mody University always tries to give the best opportunity to the students to explore and experience the professional world, which can be proved useful for their future endeavours. This University not only imparts quality education to the students, they always show dedication to train them and make competent enough for the professional world.
These six to eight weeks period of SIP is the precious time for the students where they can get a lifelong experience and it becomes a gateway for final placement of the students.
The details of the companies of this year SIP season:
| | |
| --- | --- |
| Bank of Baroda, Jaipur | 8 |
| Minda, Manesar | 1 |
| Axis Bank | 1 |
| ICICI Bank, Sikar | 3 |
| ONGC, New Delhi | 1 |
| Deloitte, Gurgaon | 1 |
| Jindal Steels | 1 |
| ITC, Haridwar | 2 |