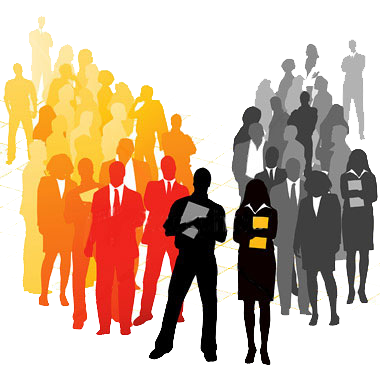 Placement season has come by again and has brought reasons to cheer for both students and Faculty of Management Studies of Mody University of Science and Technology. This season ended by setting a record of 100 percent placement. Many Leading companies have come forward and hired students for its offices all over in India in significant numbers. Some top offers have also been made.
Most of the FMS students grabbed significant roles in Managerial posts, while the rest of the offers came from processing, HR, marketing executives, quality controller etc. Some of the top recruiters are India Bulls Securities, Activant Solutions, A2Z Infotech Media Pvt. Ltd., Dr. B. Lal Clinical Laboratories and AIR INFOTECH Services (P) Ltd., University18 Pvt Ltd., HaritDharaa Projects Pvt. Ltd., IndusInd Bank, AXIS Bank etc.
HaritDharaa Projects Pvt. Ltd. has made the highest offer so far with a package of approximately 3. 42 lakh p.a. Other firms such as University18 Pvt. Ltd., AXIS Bank, India Bulls Securities, NAV Backoffice, and AIR INFOTECH Services (P) Ltd. also made significant offers with packages of 3 lakh to 2 lakh.
With high demand of management students in market these days, there are undoubtedly various job opportunities for them but it gets very difficult to find your dream job. At Mody University, we try our best to provide you with a successful career along with fulfilling your goals and aspirations. Academic sessions can feed the thirst of knowledge, but placement at a prestigious company will take you closer to your dreams and success. This University always been an institution where students not only get quality education but they get proper exposure so that they can excel and stand out in the professional world and the career graph of students gets escalated when they get placed among the leading giants of the country.
The placements of all the 27 job-seeking students among the 41 students in different companies proved again the merit of the students and the hard work of the university that they put to get them placed at the best! Mody University prides itself on the placements and the big opportunities that it brings for the students. The dedicated team of Career Development Centre makes sure that the leading giants keep coming to the campus.
FMS PLACEMENTS 2014
S.No.
Name of the Company
No. of Students
Salary PA
1.
University18 Pvt Ltd., Gurgaon
1
3,00,000 PA
2.
HaritDharaa Projects Pvt. Ltd., Noida
1
3, 42, 000 PA
3.
IndusInd Bank, Lakshmangarh
1
1,50,001 PA
4.
AXIS Bank, Jaipur
1
2,60,000 PA
5.
Activant Solutions, Jaipur
4
1,92,000 PA
6.
A2Z Infotech Media Pvt. Ltd., Jaipur
3
1,80,000 PA
7.
Sanguine Global, Jaipur
1
1,80,000 PA
8.
India Bulls Securities, Jaipur
5
2,40,000 PA
9.
NAV Backoffice, Jaipur
2
2,00,000 PA
10.
Dr. B. Lal Clinical Laboratories, Jaipur
3
1,80,000 PA
11.
AIR INFOTECH Services (P) Ltd., New Delhi
3
2,00,000 PA
12.
Faculty of Management Studies, Mody University of Science and Technology, Lakshmangarh, Sikar
2
1,80,000 PA
Total
27
Total pass out students of MBA 2014 batch:  41
Students not interested for placements:           14
Total students interested for placements:       27
Placement Percentage:                                       100%