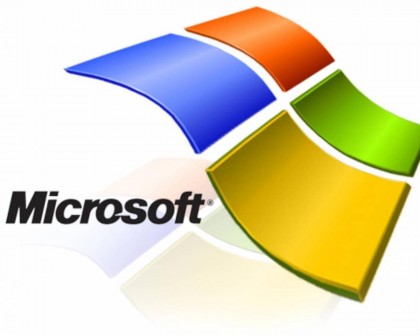 A prestigious moment for Mody University of Science and Technology! Four students of Faculty of Engineering and Technology – Acra Agarwal, Aditi Prabha, Prachi Jain, Vanja Srivastava, have been selected as Microsoft Student Partners. Cracking the tough selection procedure in their first attempt had set a milestone for the University.
The Microsoft Student Partners is a program run by Microsoft across the globe in order to enhance the availability of Microsoft technologies and softwares and students' employ-ability by enriching the knowledge about all the technologies available. Under this program the company might select a number of Campus Ambassador(s) to represent the university and act as a link between students of that institute and Microsoft. They will also help other students to obtain various softwares and their knowledge. Also MSP conducts lot of activities in order to distribute the knowledge to other students. This training process will  provide lot of technical support, material, and exposure and opportunities by MS to gain various abilities either technically or managerially.
In Microsoft, these students will be instrumental in arranging visits by prominent industry experts for bridging the gap between the students skills set and the industry requirements through various workshops, symposium and short training programmes and internships, which will also pave the way for stronger Industry-Academia interface. The company will be propagating its latest technological advances and initiatives through these students. The students will be the brand ambassadors of Microsoft in Mody University, and they will act as a bridge between the company and the University.
Except this achievement, the students of the University set another milestone by getting certified for MOA and MTA by Microsoft. In a recently held certification test at the Prometric centre of the University, 150 students of the Faculty of Engineering and Technology got certified by the company. The President of the University, Dr. Vishwanath Prasad alongwith the Dean, Faculty of Engineering and Technology and the GM Career Development Centre congratulated the students for their grand success.
Mody University has been known as a University which imparts quality education to satisfy the thirst of knowledge and make the students competent enough to face the challenges of the professional world. The constant hard work of the faculty members helps them to enhance their excellence. Well equipped labs and resourceful library contribute to enhance knowledge beyond books, which make the students of the University more eligible than the others and help them to escalate their career graph. Because of the constant effort of the dedicated Career Development Centre of the University, leading companies keep coming in the campus to offer best career opportunities to the students.
These recent achievements of the students of FET have given a new dimension to the existing alliance between the University and Microsoft.