MBA – Which Specialization to Choose?
This is one of the most difficult question students face while joining an MBA program. Most come in with pre-conceived notions – HR is good for girls, MARKETING is good for those who talk well, FINANCE is good for those who are good in Maths, and so on. Students are also often driven by the herd mentality – Digital and Big Data are the toast of the day – so is the B School offering a specialization in that area. Function verses Domain specialization – which is better. Also – Specialization should be chosen at the beginning of the program or at the end of the first year. Should it be chosen before Summer Internship or after Summer Internship?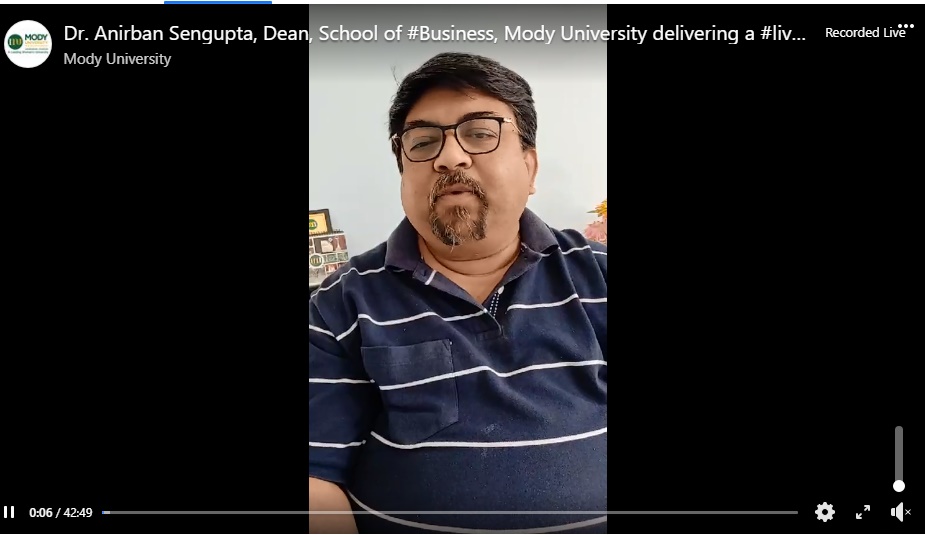 https://www.facebook.com/universitymody/videos/2987753107947615
Dr. Anirban Sengupta, Dean, School of Business, Mody University delivered a Facebook Live session on MBA – Which Specialization to Choose? The session helped aspirants understand the parameters and essential elements that would help aspirants to take an informed decision while choosing an apt specialization. What are the key factors one should analyses while finally choosing an stream is the expectation fulfillment of this Session.
Click on the link to view the video
https://www.facebook.com/watch/live/?v=2987753107947615&ref=watch_permalink