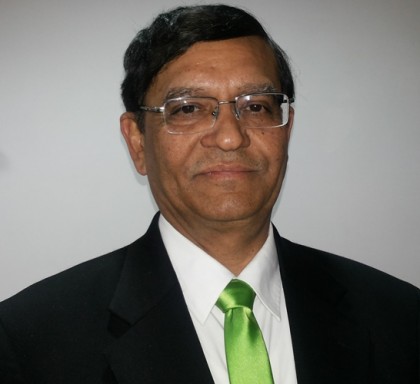 Dr. Jagdish Rai Luthra joins Mody University as the new Dean of College of Arts , Science and Humanities ( CASH ) formerly  known as Faculty of Arts , Science and Commerce .
Dr. Luthra served as Assistant Professor, Associate Professor, and Professor at Indian institute of Technology, Kanpur from 1990 to 2000.  His other faculty appointments include Professor of Physics at Universidad de Los Andes, Bogota, Colombia (2002-2011), Professor, Dartmouth College, USA (2001-2002), and Assistant Professor, University of Alabama, Tuscaloosa, Alabama (1986-88).  He has also served as a researcher at University of New Mexico, Albuquerque and US Army Missile Command, Huntsville, Alabama.
Dr. Luthra received his MS and PhD in Physics from the Indian Institute of Technology, Delhi.  He was awarded the two-year National Research Council Associateship of the National Academy of Sciences, USA in 1988.  He also has the honor of All India Ranking of twenty ninth among the National Science Talent Scholars of National Council of Educational Research and Training in  1974.
Dr. Luthra has carried out research in interaction of radiation with matter, quantum physics, laser physics, quantum computation, and quantum information. He has published more than fifty papers in international journals and has made over one hundred presentations at national and international conferences.  Dr. Luthra is currently an Academic Affiliate of University of Michigan, Ann Arbor, USA.
Dr. Luthra brings to Mody University the right kind of experience in restructuring sciences and building new programs in the area of applied sciences.  He should play a major role in expanding research at Mody University and build a highly collaborative, interdisciplinary research program within the College of Arts, Science and Humanities (CASH) as well as with the College of Engineering and Technology.