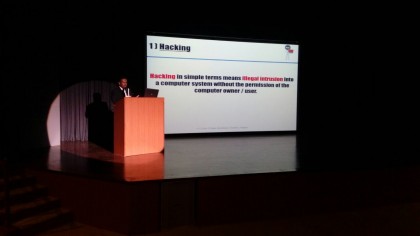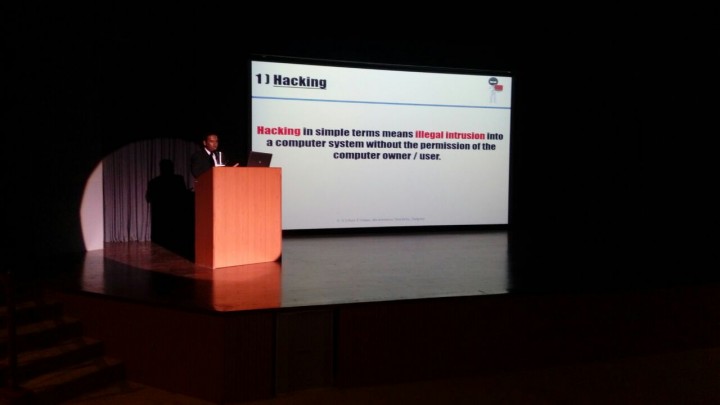 Cyber Crime Awareness in India is at low ebb as is evident by the exponential growth in cybercrime rate i.e. 315%, as per news in Rajasthan Patrika dated 26/8/2016. College students have tremendous talent and potential to provide security solutions but unfortunately their talent is not properly harnessed and channelized. Therefore, the need was felt to spread awareness about the online threats among the students.
For the benefit of students and to make them aware of the cyber threats a seminar was organized on "Cyber Crime Awareness" with the help of Mr. Milind Agarwal, President of Cyber Crime Awareness (CCA) Society. Mr. Agarwal is one of the youngest Cyber Forensic Experts and researcher of India.
He has been involved in solving a number of Cyber Crime Cases of Maharashtra Police, Rajasthan Police and CBI.
Mr. Agarwal enriched our students' understanding of –
SMS & Call Spoofing,
Email Security
Laptop security
Credit Card fraud,
Child Pornography,
Phishing and Remote Key Logging
Virus , Trojans, Backdoors
All faculty members of COBMEC contributed towards making the seminar a success.