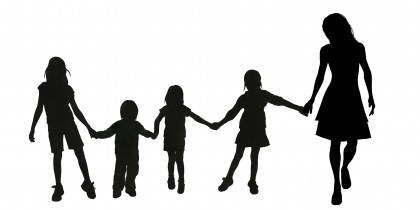 Children are future of the society. They are angels. Reach to their heart by making them happy means becoming endeared to god. Some children need more love and care. Mody University of Science and Technology NSS team visited an orphanage 'Parmarth Seva Samiti', Sikar on 9th March, 2014, to spend some quality time with the children there.
The NSS team, comprising 28 volunteers, conducted various activities for the 25 children residing in the orphanage. They started the day with drawing competition. With the papers, pencils and colours, provided by the team, the children express their emotions on the paper. After fulfilling the role of a painter, they became a sculpture and, made stuffs like flower, basket etc. with clay, demonstrated by the team members. They continued with the other activities like extempore, inspirational stories and sports and enthusiastically participated in them which indulged to make the day. Some of them showed their extra ordinary talents in those activities. At the end of the activities they got handful of stationary and sweets as presents.
Volunteers had a memorable time with the children, by making clay models with them and playing with colours. After spending time with the children and the founder of 'Parmarth Seva Samiti', the NSS team learned how to live life with positive attitude. It was a pleasant feeling realizing the happiness of the children, at the end of the day. The NSS volunteers donated a small amount of Rs. 3000/-, collected by themselves and teachers of the University.
Mody University always take initiative for betterment of the society and humanity. Visit to the orphanage showed the concern of the University, and this event will surely help the University to take up the responsibilities towards the mission.