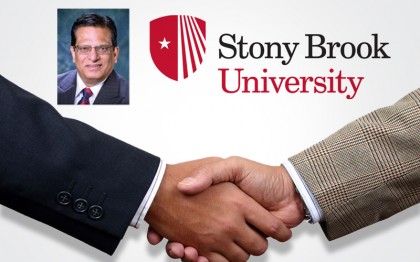 Mody University of Science and Technology had recently signed a Memorandum of Understanding (MOU) with Stony Brook University, the State University of New York at Stony Brook to develop student and faculty exchange programmes and collaborate in instructional and research activities. Mody University and Stony Brook University will start its partnerships first in engineering and business management and expand in other disciplines as they move forward. Since Stony Brook is also the home of United State's leading programs in Asian Studies, including the India Studies, Mody University it is expected that the two institutions will work closely in the area of Indology.
Stony Brook is one of the top research universities of USA and a member of the most elite organization of the US universities. Many of its faculty and alumni have been recognized as Nobel Laureates, Pulitzer Prize Winners, and Members of the US National Academy of Sciences and National Academy of Engineering.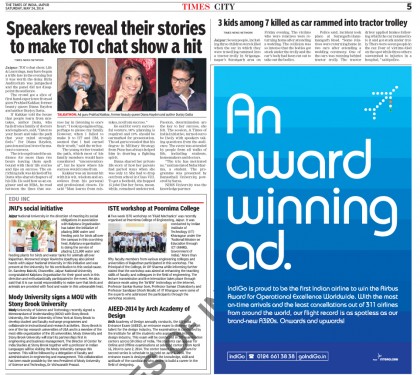 This collaboration has been made possible by the new President of Mody University of Science and Technology, Dr. Vishwanath Prasad, an internationally renowned researcher and a highly-successful US academic leader, came to Mody University in April 2014. As a firm believer in global education and research, Dr. Prasad has inspired and forged many international partnerships to build research collaborations, develop dual-degree programs, and increase enrollment of foreign students.
The Director of Center for India Studies at Stony Brook together with a professor in Indian Languages will be visiting the Mody University campus this summer. This will be followed by a delegation of faculty and administrators in engineering and management. In addition to this Mody University has already established many other partnerships with US and European institutions and expects to forge collaborations with many others, including those in China in coming months.