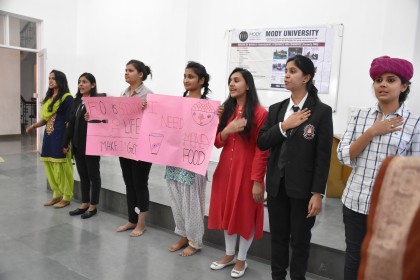 YUKTAM, The HR forum of COBMEC organized SRIJAN-The Role play competition on 10th November 2016 at 2.30 pm in the seminar hall. The Event started with the introductory speech by the forum secretary, Stephy John who requested Associate Dean Prof. Sunil Jakhoria , Professor's and forum members for the lamp lightning ceremony.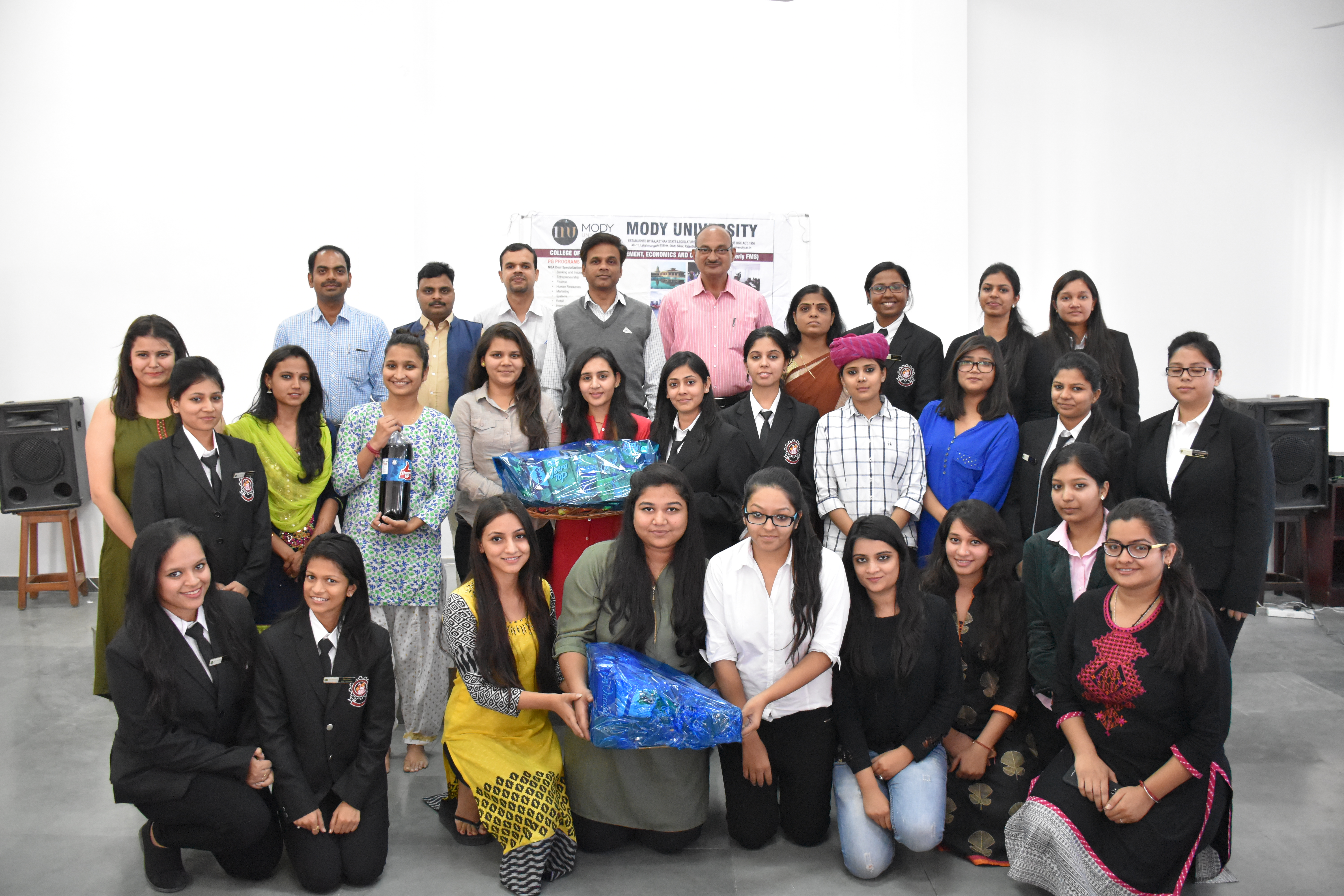 The rules for the competition were given by Stuti jajoo and Nishi gupta, joint secretary of the forum. The judges of the event were Dr. B.S Rathore and Dr. Ashish Kumar Sharma. In this competition, five teams took part and made the event informative and interesting.
The team D (MBA-II year) got the first prize and their topic was "cause relate marketing" where they presented an event management company serving the needy by providing them left-over food. The second position was grabbed by Team B (MBA-Iyear) on the topic "Discipline handling".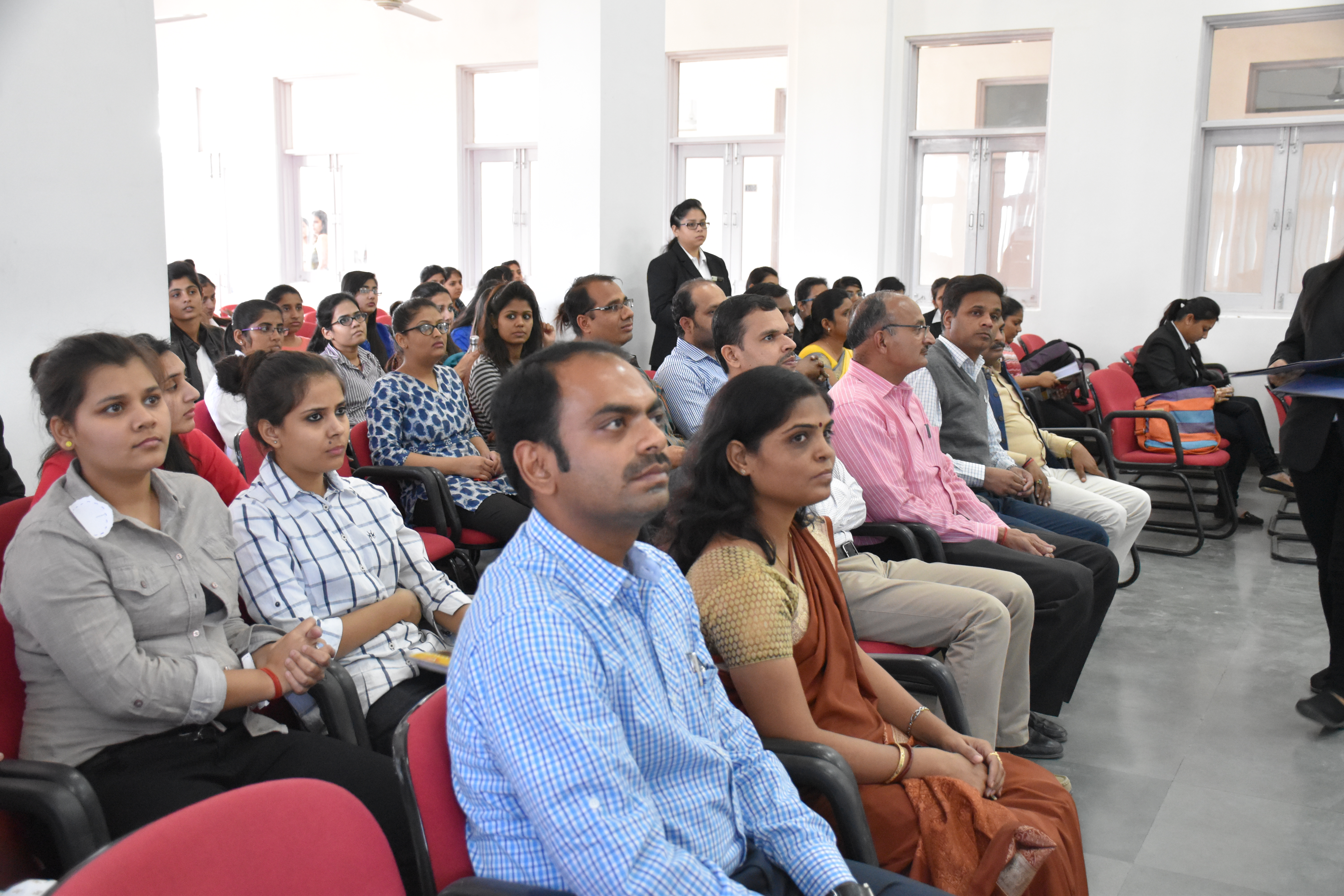 Associate Dean Prof. Sunil Jakhoria in his address appreciated the efforts made by students and also gave some constructive suggestions for further improvement. The vote of thanks was given by Tripti Bansal.