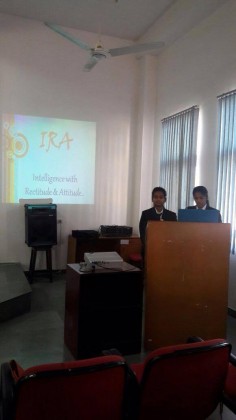 IRA the academics society of Mody University, College of Business Management, Economics and Commerce recently held an event on 21st November 2016.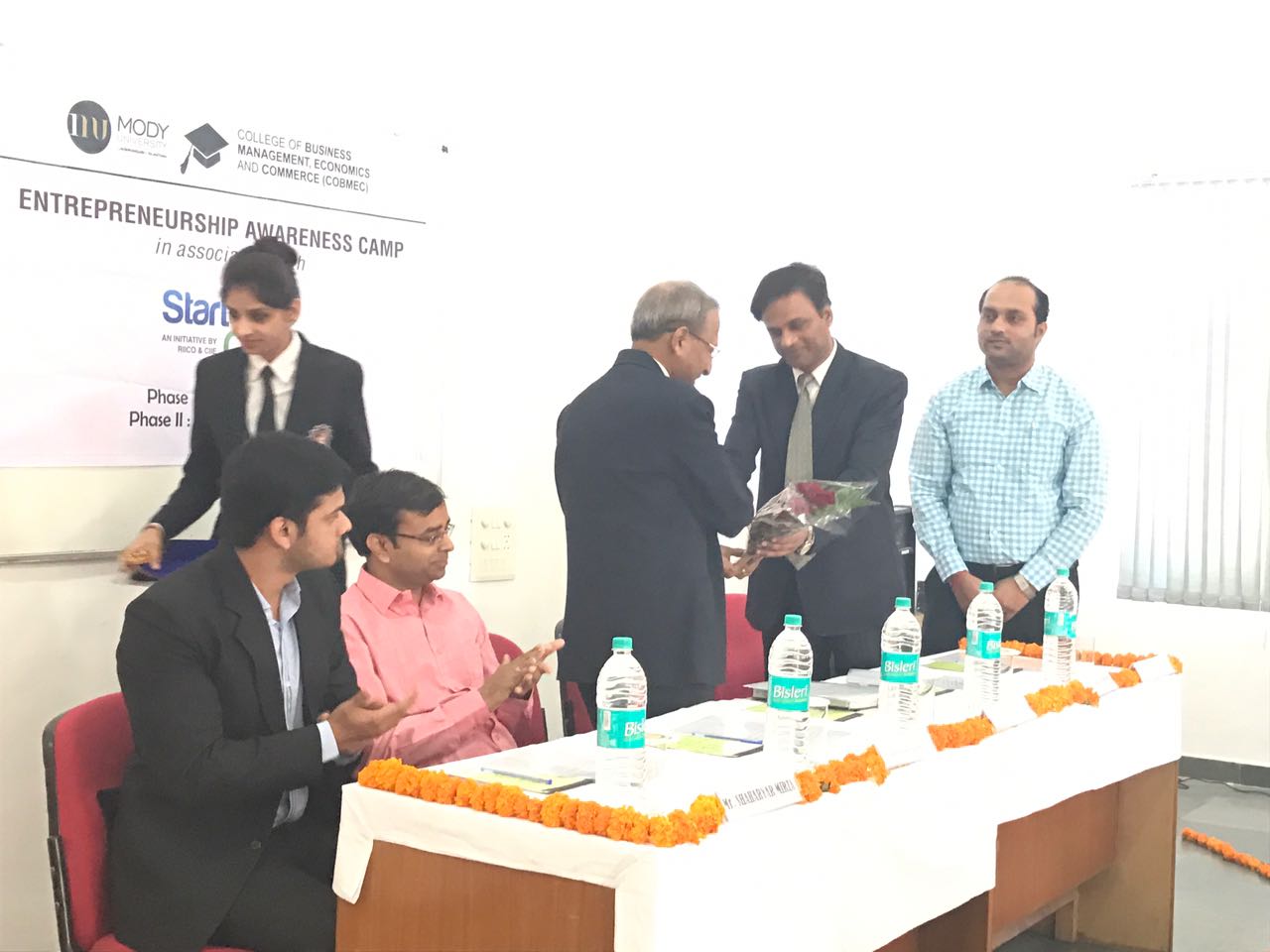 The event having two enriching and unique activities proved to be a great platform for the students to test their thinking ability and speaking skills. The first activity "Beyond the obvious" was a story writing completion with a twist .In this, two conventional stories were given to each participant and they were asked to change the moral of the story using their imagination .The participants with their inimitable thoughts presented their story in a completely different way.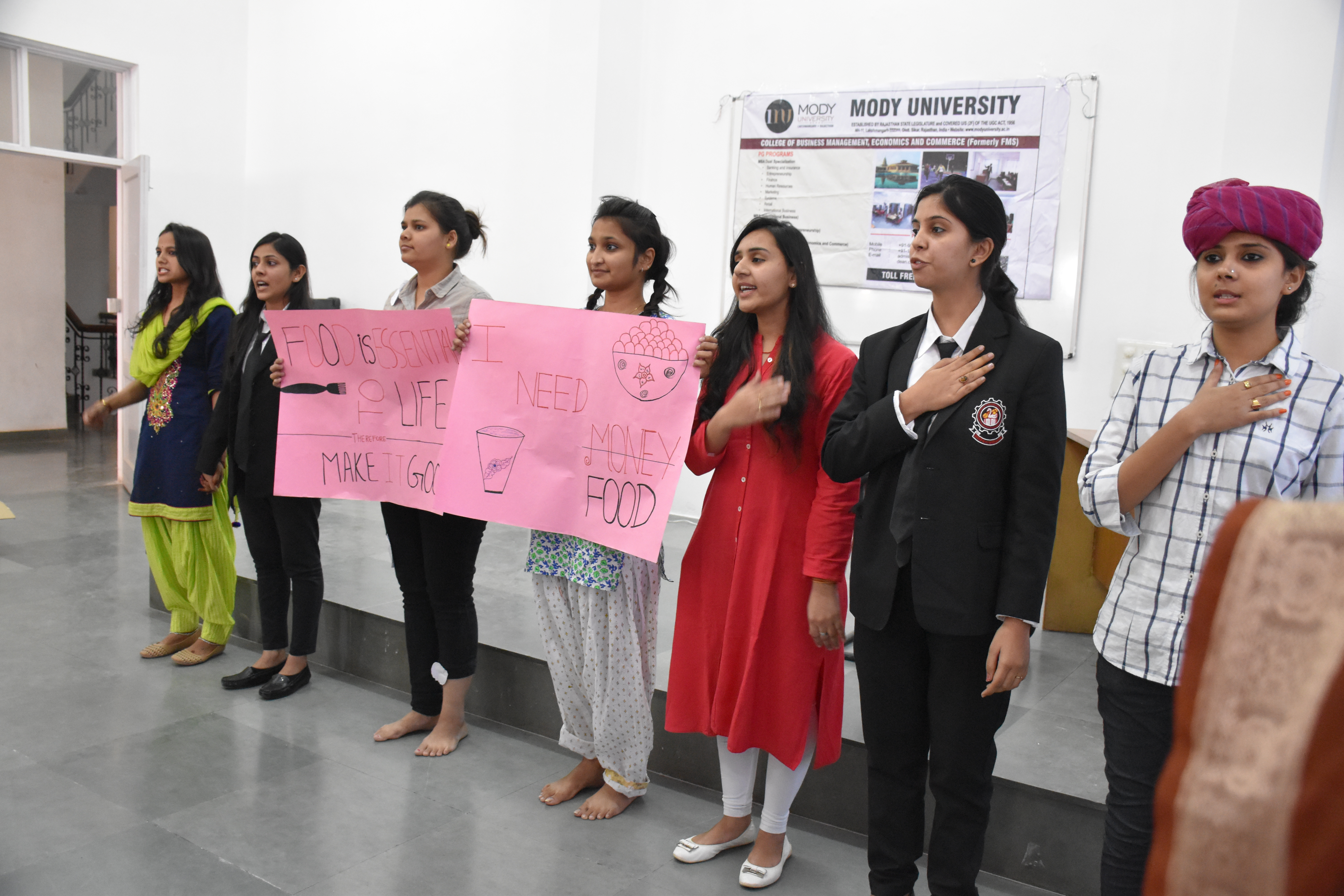 The second activity was "Turncoat", a challenging version of extempore. In this each participant was given a topic on spot and they were asked to present their different views on the same topic by speaking one min in favor and one minute against. The topics were selected from various current issues, academic domain and social issues. The participants presented their outstanding views and a change in today's youth voice could be sensed .
The judges for the event were Dr. B.S. Rathore, CA Ankit Toshniwal, Dr. Sunita Verma, Divya Ray Ma'am. Using best of their imaginative ability and academics skills, the participants gave stupendous performances and proved their caliber. With so many incredible performances selecting a winner was a tough job for the judges. The anchors for the day were Miss Ashika Gupta and Miss Alisha Garg. Miss Shivangi Bansal, secretory IRA coordinated the whole event remarkably with her whole team. Academics are always believed to be an integral part in checking a student's mental threshold and knowledge and these activities certainly helped in proving this correct. The overall event was a huge success and a great way of blending academics and