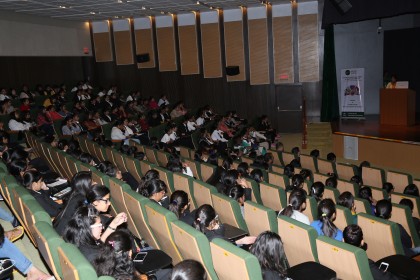 A one-day seminar entitled Demonetization: Impact on Economy and Business was held on 30th November, 2016, at Sangeet Samrat Tansen Sabhagar within the premises of Mody University of Science and Technology, Lakshmangarh. The seminar was organized by the College of Business Management, Economics and Commerce (COBMEC) – A Premier Women B-School with Indian Ethos and Values. The seminar was inaugurated by President of Mody University Prof. Suresh Advani.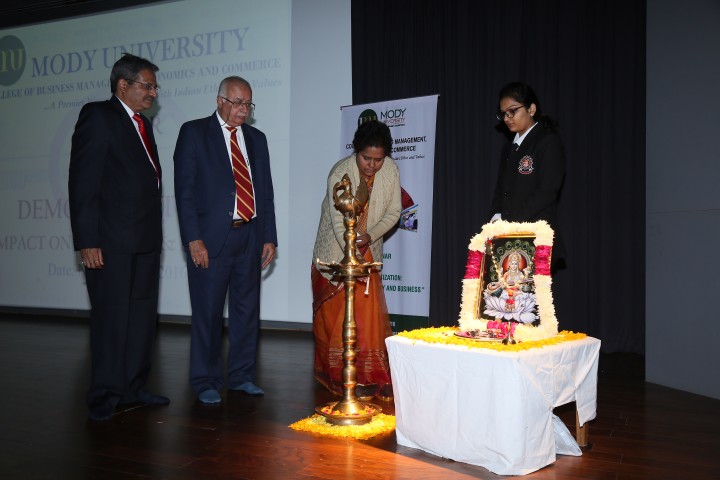 During the seminar, the faculty members of COBMEC from the areas of Finance and Economics shared their views on Demonetization.
Prof. Jelsy Joseph laid emphasis on the impact of Demonetization on the banking sector and the need to have a 'cashless world'.
Dr. Manish Didwania talked about the Impact of Demonetization on Taxation. He also shared some folklores about Income Tax.
Dr. Sushil Kumar Rai highlighted the impact of Demonetization on GDP growth rate explained through change in money supply, fiscal deficit, minimization of crowding out effect, change in investment, change in FDI and inflation rate.
Dr. Rajesh Sharma attempted to identify the sudden and long term effects on various economic indicators after demonetization.