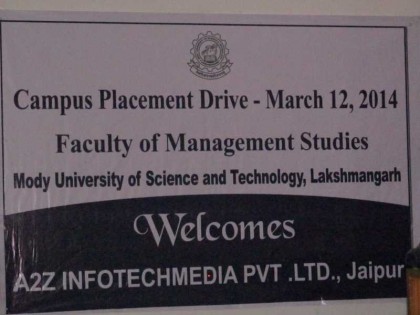 This year placement season of Faculty of Management Studies ended successfully by setting a record of 100 percent placement.  A2Z InfoTech Media Pvt. Ltd. is one of the leading companies which keep coming Mody University for campus recruitment.
A2Z InfoTechMedia Pvt. Ltd.  focus on all areas of marketing recruitment, from assistant sales & marketing positions up to and including marketing directors/general management.
The division provides sales & marketing recruitment and related management staff, such as brand marketing, market research, advertising, design, direct marketing and category management, through specialist sectors.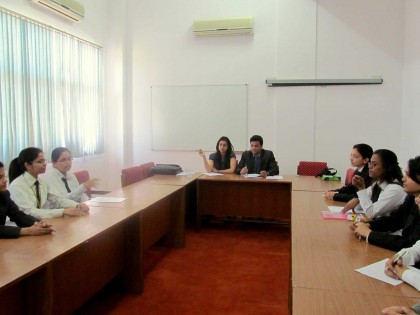 Our intention is to recruit objectively for you the client and in the best interest of the candidate, placing the emphasis on delivering results and establishing long-term relationships.
Hiring the right candidate is a challenging process especially through campus interview. They have only academic qualification to go with and to hire the cream among several candidates could appear as a daunting task. But on the other hand hiring the right candidate enhances our work culture and pays back a thousand times over. But candidates of Mody University have shown fine interest, and they were very comfortable with us. Actually we had good & satisfactory intraction with them.
Modiates helps us to find out intelligent mob for our marketing team. All the best Modiates for your future. We had a good time with you.
To know more, please visit http://www.a2zinfomedia.com/?p=1785