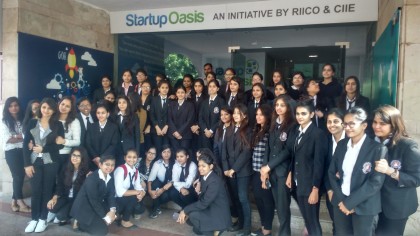 The second phase of 'Entrepreneurship Awareness Camp' in association with Startup Oasis – an initiative of RIICO and CIIE at IIM-Ahmedabad was organized at College of Business Management, Economics and Commerce (COBMEC), Mody University, Lakshmangarh, on 11th and 12th November 2016.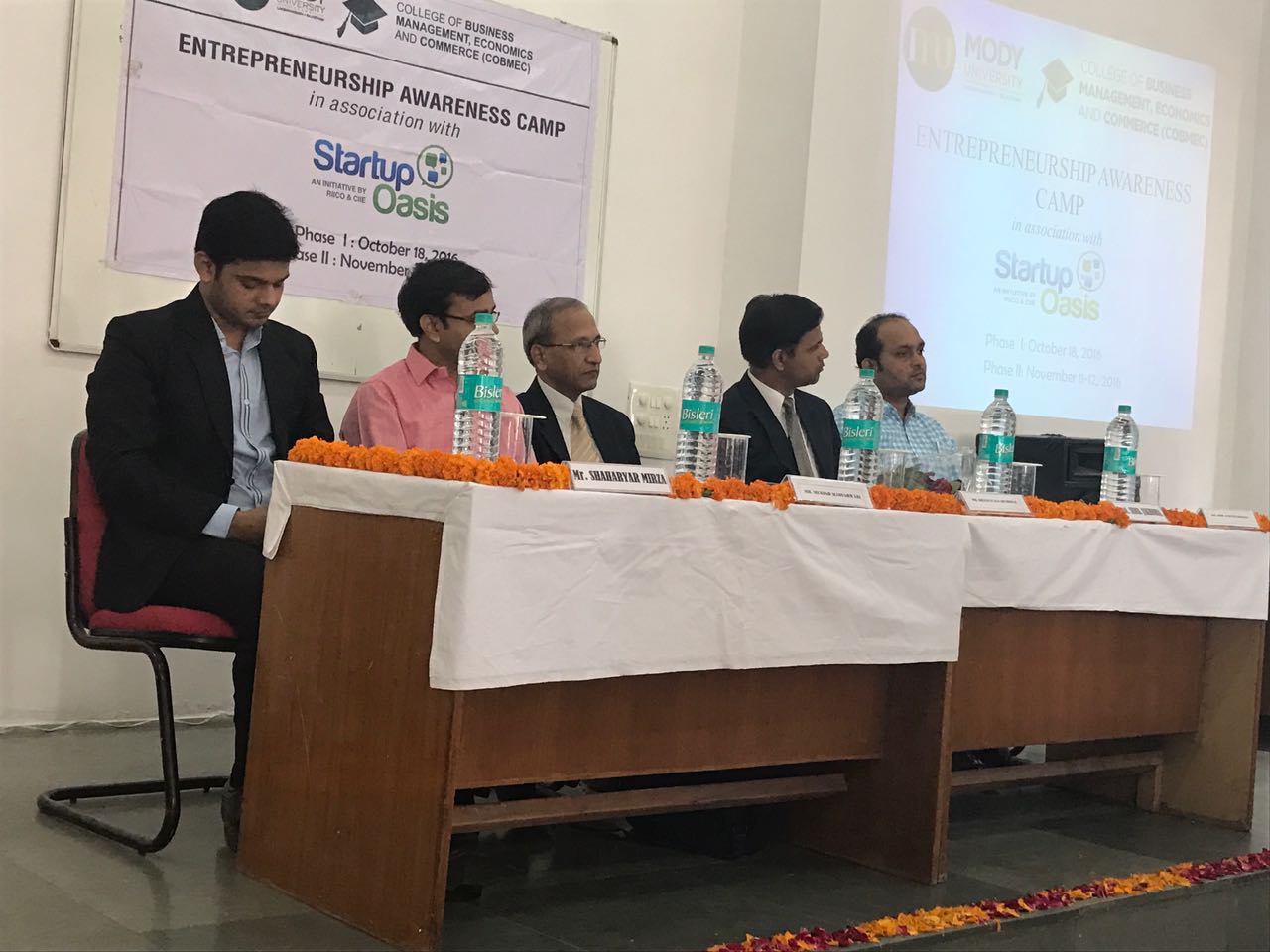 The mentors were Mr. Dhanpat Raj Dhariwal (Mentor at STARTUP OASIS INDIA), Mr. Mukesh Maheshwari and Mr. Shahryar Mirza (On 11th Nov. 2016). The day started with the discussion of how to execute the business plan within effective developed model and strategy. They put emphasis on the core values and capacities of starting a new entrepreneurial activity. The cost structure was highlighted to boost up revenue generation.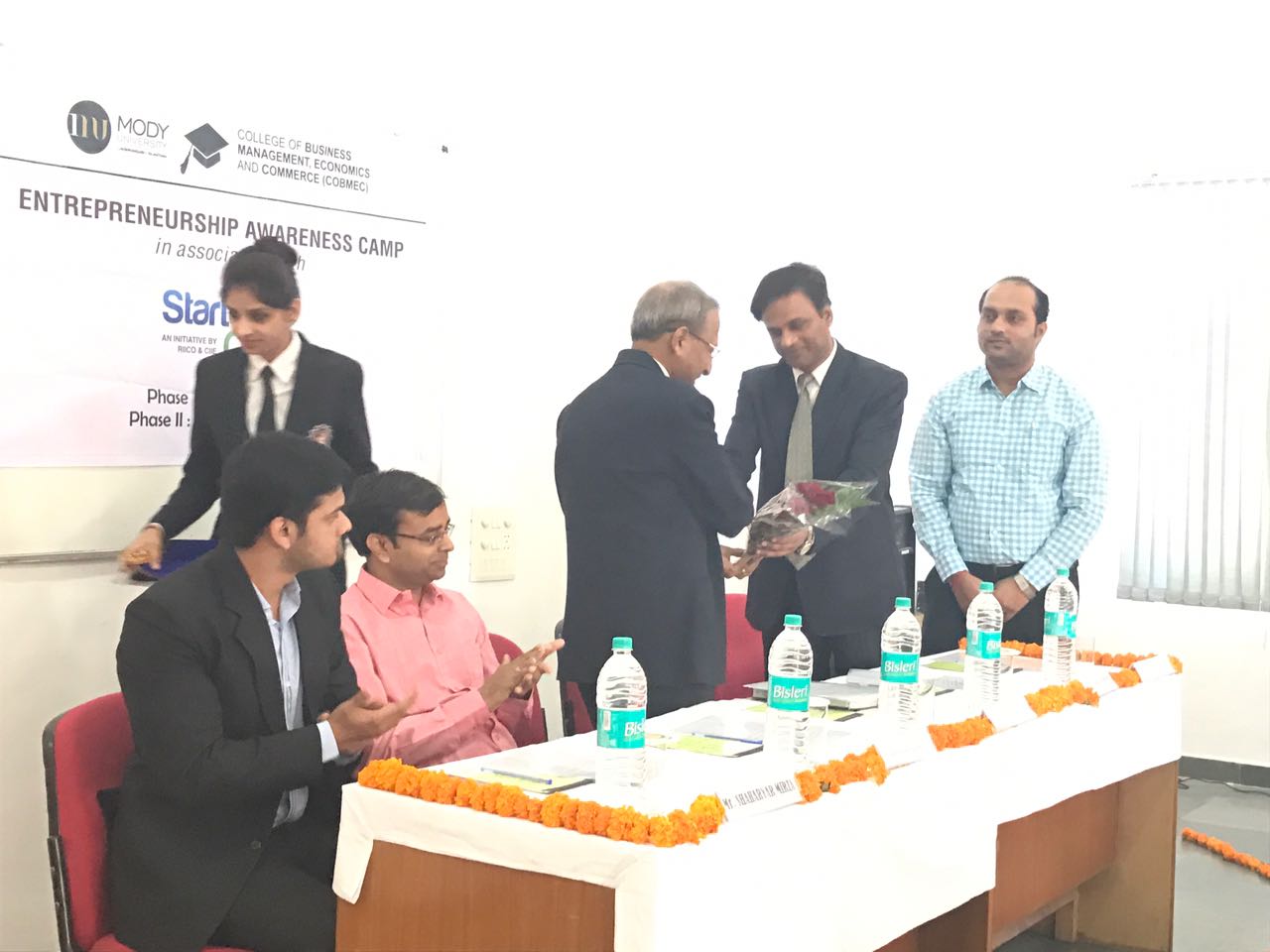 On next day (12th Nov.2016) the plans were presented in front of the judges Mr.Sharad Bansal (CEO Srjna and Alumni of IIT –D) and Mr. Ravi Raizada (Entrepreneur and CEO, Seva-services). Personal interaction with the mentors/Judges helped to grow ability and agitate the thought process required for being entrepreneur. They emphasized on analysis of the demand and need of customer in market. They guided the students with the key points to remember before starting the new business. Students learned that B2B/B2C startups aim to simplify various need and underlining process for business.