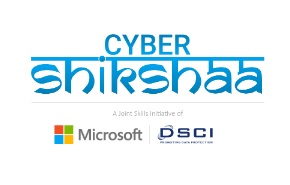 Cyber Training program for Women at Mody University
Mody University has collaborated with Microsoft and Data Security Council of India to work jointly on the Project Cyber Shiksha. The Project Cyber Shiskha is one of the key initiatives by Government to promote and enable growth opportunities for Women Talent in cyber security domain. The project has been jointly launched by Microsoft & Data Security Council of India under the aegis of the Information Security Education & Awareness (ISEA) Initiative of Ministry of Electronics & IT (MeitY). Under this projects, training programs are conducted exclusively for women to make them Industry ready by imparting the requisite technical skills in the domain of Cyber Security. Mody University Campus is the latest addition to this project.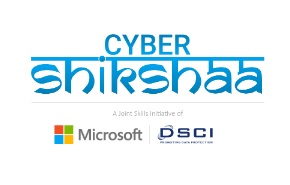 Mody University offers 4 month Certificate course in the domains of Cyber Security under Project Cyber Shiksha at its campus. Under this project, the tuition fees of the course will be sponsored by the DSCI and Microsoft. The eligibility and course curriculum can be checked on the Mody University website http://www.modyuniversity.ac.in/cybershiksha.php.
The course opens vistas for the career in the job roles related to cyber security particularly as an ethical hacker, forensic analyst, information security analyst, security system administrator. There is huge opportunity of such talent in the companies in IT services, security start-ups, consulting organizations etc. After completion of the program, placement assistance will be provided to the deserving candidates with the potential recruiters for various job roles in Cyber Security.
Interested candidate may register here http://www.modyuniversity.ac.in/cybershiksha.php.