School of Design at Mody University is organising FB Live session on 'Why Design' at at 4:00PM on 2nd April 2020.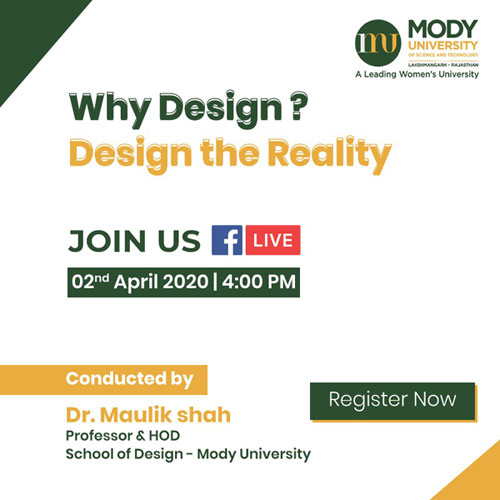 By means of Why Design talk let's understand why career in design is considered the career of future. The talk will do a reality check of influence of design in modern times.
The endeavour is to help understanding how does designers gather great ideas to establish features, functions, and other elements that will allow them to solve the problems by focusing on the five-stage Design Thinking model and take a closer look at solution development process.
Dr. Maulik Shaw, HoD, School of Design, Mody University will be the Speaker.