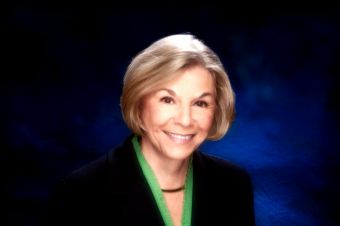 Dr. Gretchen Bataille, Former President of University of North Texas, to visit Mody University campus
Dr. Gretchen Bataille shall be visiting Mody University campus for two days – February 26 (Thursday) and 27 (Friday). She will arrive on Thursday evening and leave on Saturday morning. She will address two congregations during her visit:
To Students (Women faculty could join)
1. Changing Role of Women in American Society: She shall shed light on the 60 years of odyssey of women that how they have almost become equal players in the job market, and leadership positions from being predominantly home-makers. She'll also enumerate about how to strike a fine balance between family and career.
To Faculty and Deans
2. American Education System: She will talk about the freedom of choices and flexibility for students to explore cross-disciplinary learning, choice-based education, and value of general education in professional programmes in the US. This system is gradually making inroads into India as well.
The conference shall be held under the auspices of Dr. Desai, Dean of Faculty of Engineering and Technology (FET). There will also be an interaction session with the Deans where they can discuss about academic leadership role with her.
Profile of Dr. Gretchen Bataille
Dr. Gretchen M. Bataille's long career in higher education has included a variety of positions from Department Chair to University President and, most recently, as the Senior Vice President for the American Council on Education, the preeminent membership association for over 1800 colleges and universities.  Currently, she serves as the President of the consulting firm, GMB Consulting Group, LLC and is a strategic partner with ROI Consulting Group.
In her various roles, she has taught, mentored, managed over $15 M in grants, and has consulted in higher education both in the United States and abroad. She has been invited to visit and speak in over twenty countries.
Before becoming the President of the University of North Texas in 2006, a major research university with over 36,000 students, Dr. Bataille served as the Senior Vice President for Academic Affairs of University of North Carolina System, Provost and Academic Vice President of Washington State University, a Provost of College of Letters and Science, University of California at Santa Barbara, and Department Chair at Arizona State University.  Her academic experiences include nearly twenty years as a faculty member at Iowa State University, a one-year appointment as Interim Chancellor at the University of North Carolina School of the Arts, and ten months of consulting at the Fashion Institute of Technology in New York City.
Throughout her long career in higher education, Bataille has been a frequent speaker at colleges and universities and for leadership programs and has been in demand for programs specifically targeting women's leadership. She has consulted at the University of Albany (SUNY), Iowa State University, Utah State University, University of Colorado, Georgia State University, and the University of Missouri as well as working on projects for the Department of State, CIES, the Sloan Foundation and other government agencies and foundations.  She serves as the US representative for Navitas, a global higher education company located in Australia with academic pathway programs in Australia, UK, US, Canada, Kenya, Sri Lanka, Singapore and Indonesia. In 2014 she served as the Presidential Consultant for the TIAA-CREF Higher Education Leadership Conference in New York City.
Dr. Bataille, whose scholarly specialization is American Indian literature, received her Bachelor's and Master's degrees from California Polytechnic State University and her doctorate in English from Drake University. Her publications include reviews, articles, academic papers, and numerous books in her field. She is the co-author with Betsy Brown of the book – Faculty Career Paths: Multiple Routes to Academic Success and Satisfaction. She also co-edited the book – Managing the Unthinkable: Crisis Preparation and Response for Campus Leaders – with Diana Cordova that was published by Stylus Publishing in 2014.
She has served as a member of the Board of Trustees of The College Board as well as a Board member for ACE. She is a member of the Board of Directors for SAGE Publications and serves on the Board of Trustees for Drake University.